Great events are created from know-how and genuine passion. That's what we offer. From ideas and planning through to implementation, we guarantee outstanding quality and service. Benefit from our many years of experience, our international network and, above all, our dedication and commitment. We provide specialist services in the areas of transport, guest management and hospitality. With a core team of 25 permanent employees and over 350 freelancers, we are there for you, wherever you need us.
Our knowledge and many years of experience are what make us stand out.
We put our heart and soul into every project.
Performance and service are our number one priority.
We are at home, all over the world, thanks to the cooperation of our many international partners.
Our services are as exceptional as your events. Whatever we plan and organize, you'll be just as amazed by our events as your guests. We provide a bespoke, individual and professional service within a guaranteed budget. From a cozy staff get-together in the Alps, a press conference on the rooftops of Berlin to a high-end dinner on a luxury yacht on the shores of Monaco. We can fulfil your wishes!
Event-Service
Our services: as exceptional as your events.
Transportation & Logistics
Reliability is our number one priority
Hotels & Locations
A fancy restaurant, a perfect hotel or a former carpet factory?
Promotion & More
Our target: turning consumers into fans through authentic brand experiences!
We always try to make a difference. Since the foundation by Martin Haerer and Nina Jaeschke in 2004 we already achieved a lot:
Since 2004 we support numerous companies at home and abroad by planning and realizing creative brand experiences and in-house events. From the 24-hour race to the G7 Summit, from Audi to Red Bull – our diversity and flexibility are reflected in our projects and customer portfolio. You can also benefit from this experience.
24 Hours of Le Mans
A1 Beach Volleyball Grand Slam
Deutsche Tourenwagen Meisterschaft
Eurovision Song Contest, Düsseldorf 2011
FIA World Endurance Championship
FIA Formula 1™ & Formula E
FIFA Soccer World Cup Germany™, 2006
FIS Skiing World Cup
G7 Gipfel, Elmau 2015/16
Goodwood Festival of Speed
K Trade Fair
Mercedes AMG Petronas
MINI United, Le Castellet 2012
MotoGP
MTV European Music Awards, München
Red Bull Air Race
Red Bull Racing
Red Bull X-Fighters
Scuderia Toro Rosso
Tour de France
UEFA EURO 2008™, Österreich & Schweiz
Wings for Life
World Economic Forum, Davos
X-Games uvm.
Matthias Rütten
»Head of Events«
Cengiz Cerkes
»Head of Transportation Onsite«
Lisa Hager
»Event Manager«
Vanessa Radtke
»Event Project Manager«
Annika Hanken
»Event Specialist«
Nicholas-Meyer
»Head of Transportation«
Anton Glonner
»Head of Transportation«
Simon Huppertz
»Transportation Manager«
Maximilian Turnovsky
»Transportation Manager Projects«
Jessica Weidner
»Accounting«
Martin Koch
»Partner GoodSolutions & MGP Driver«
Yunus Yüksel
»MGP Driver«
Nicole Kurz
»Projectmanager Hotel & Locations«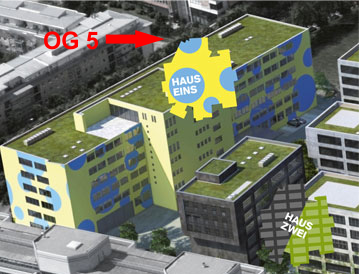 Eventureline GmbH & Co. KG
Kistlerhofstraße 70, Gebäude 60/160, 5. OG
81379 München Deutschland
Phone: +49 (0) 89 716 77 88 0
Fax: +49 (0) 89 716 77 88 99
Email: info@eventureline.com